Bee Hive Composter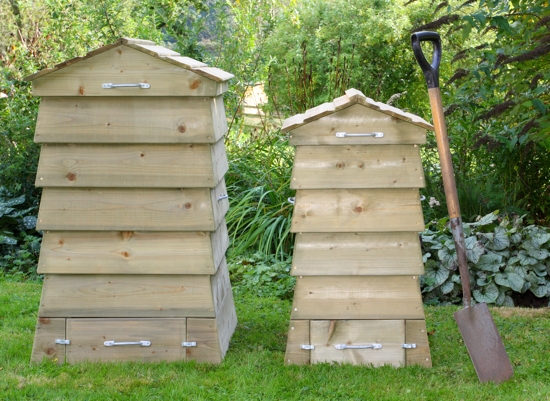 Large
Size: 550mm x 550 x 1.10M High
Price: £170 (includes postage)
Small
Size: 500mm x 500 x 900mm High
Price £120 (includes postage)
Made from 1 inch thick tanalised timber with galvanised handles and fixings.
This attractive composter is used to recycle your kitchen waste and turn it into re-usable compost.
Just lift the lid which is hinged and prevented from tipping back to far with a galvanised chain, and empty in your waste.
After several months open the bottom panel and scoop out the fresh compost.
It is best not to site the composters on a patio as during the composting process liquids are released that may stain any slabs.